Bicycles and Bicycle Services in Dingwall
Dryburgh Cycles understands why your bike is so important to you and that's why we employ fully trained mechanics in our stores to bring you the best service possible every time you bring your bike to us! We offer a range of workshop servicing packages, repairs and fittings so whether you are looking to build your dream bike or upgrade your favorite ride, we are able to help!
E-Bike Servicing – Coming 2018
Bikes
Merida Mountain Bikes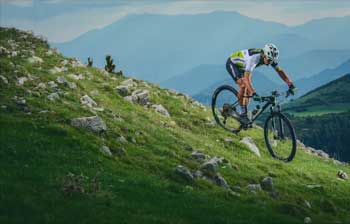 Merida is one of the largest bicycle manufacturers in the world. Their experience and knowledge has made other manufacturers look to them to build their bikes. So, you should be confident in Merida's ability to deliver a high quality, yet fantastic value for money mountain bike. With hardtails and full suspension bikes of all price ranges and disciplines on offer, you're sure to find a Merida Mountain bike to fit your riding style.
The Merida One-Forty is that do-it-all trail bike and comes at a price point that won't scare off your bank. For fun riding, the Big Trail provides all the smiles you could ask for with its wide tyres and playful geometry, while XC racers will get their focus on with the Big Nine.
Merida Road Bikes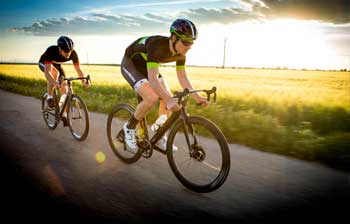 Merida road bikes are built on more than four decades of forward-thinking bicycle manufacturing. Their 'two minds are better than one' philosophy has resulted in numerous partnerships all over the world – from their research & development headquarters in Germany, to their world-leading production team in Taiwan, and others in-between.
Available in either alloy or carbon, and with both men's & women's geometries, Merida's vast range of road bikes can be broken down by discipline. The Ride is Merida's sportive bike range, designed for long distance & endurance cycling. The Scultura is Merida's road race bike model, with a fast & agile geometry. Carving through the air, the Merida aero race bike is where you'll find the Reacto range of bikes. Focusing more on comfort is the Speeder, which is the Merida flat bar road bike model.
FOCUS Bikes
FOCUS Bikes is the leading premium brand of high end mountain bikes and road bikes with excellent quality – German engineered for amateur athletes and professionals!
---
Services
Rozone Smartwasher – Hot wash parts cleaner
We at Dryburgh Cycles are delighted to announce the introduction of a nice new piece of kit to the workshop. We have invested in a new hot parts washer.
So if your bike is in need of a good clean, whether it be just to keep it running smoothly, before an event, after an event, or just to prolong the life of all of your components, we can do it.
Here are some before and after photos. It is clear how well this works.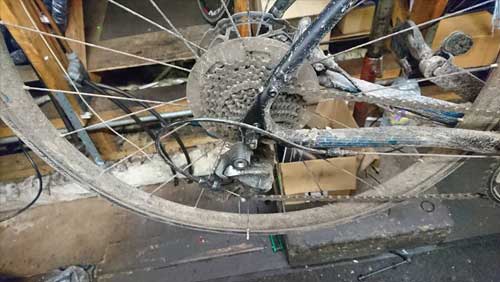 Before Cleaning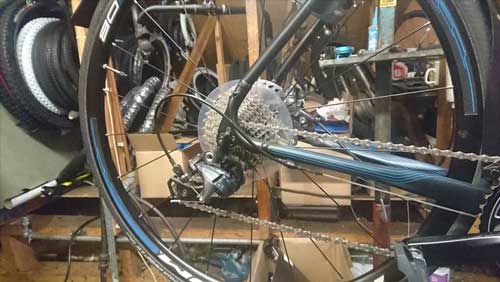 After Cleaning
For more information please contact the shop.